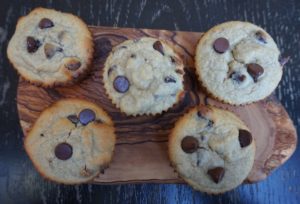 One of my favorite flavors for ice cream is brown sugar banana with little chocolate chips. As this hot summer continues, this ice cream flavor inspired some muffins that I'm so excited to share!
Recipe:
2 C almond meal
4 eggs
1/2 C maple syrup
2 1/2 ripe bananas
1 tsp vanilla extract
1 C cacao nibs (or homemade chocolate chips)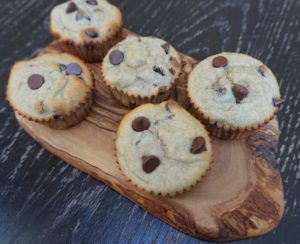 Preheat the oven to 350 degrees
In a food processor, pulse the banana and eggs until well blended
Add in the almond meal and pulse until smooth
Then, add in maple syrup and vanilla extract and pulse until smooth
Pour mixture into a bowl and fold in the cacao nibs or chocolate chips
Using a 1/2 C measuring cup, spoon out the batter into a greased muffin tin
Bake in the oven for 20-25 minutes until a toothpick comes out clean
Let cool & enjoy!