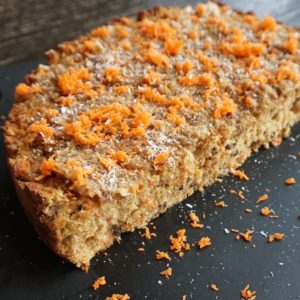 This weekend I decided to try something a little different. I'm not a huge fan of carrot cake, but my husband loves it, so I used his The Wild Diet cookbook and modified the carrot cake recipe. I think it worked out well since he cut himself a fair amount of the cake before I even got a photo.
Recipe:
1 1/2 C almond meal
1/2 C coconut flour
1 tsp baking soda
4 teaspoons ground cinnamon
1/2 C coconut sugar
1/2 C unsweetened cinnamon applesauce
2 C shredded organic carrots
3 large eggs, beaten
1/2 C melted coconut oil
1 C shredded, unsweetened coconut
1 1/2 C canned unsweetened pineapple with juice, blended
1 C chopped pecans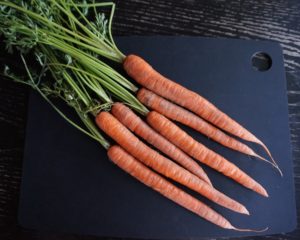 Preheat the oven to 350 degrees
In a stand mixer, fitted with a whisk attachment, mix the carrots, almond meal, coconut flour, cinnamon, coconut sugar
With the mixer on low, slowly add in the applesauce, eggs, coconut oil, pineapple juice & pineapples
Take the bowl out of the mixer and add in the chopped pecans
Using a large wooden spoon, fold in the chopped pecans
Using coconut oil, grease a 9-inch cake pan and pour the batter into the pan
Bake for 35-40 minutes, until a toothpick comes out clean
Enjoy!