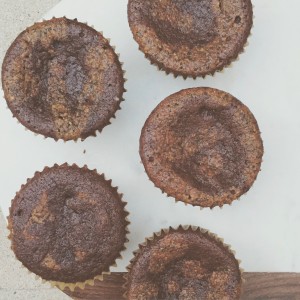 During the holiday season I sometimes feel completely overwhelmed by sweets (and I'm a sweets fanatic!). I enjoy throwing a bit of a curve ball into the mix, incorporating a bit of spice into my sweets. I came up this recipe for chocolate chai swirl muffins, to hopefully breakup the constant sweets, with a muffin that is a little bit sweet and a pop of spicy.
Recipe:
4 eggs
1 C almond meal
1/4 C unsweetened cocoa powder
1/4 C Chai tea spices
1/4 C coconut sugar
1 tsp baking soda
1 tsp cinnamon
1 tsp vanilla extract
1 C unsweetened, all natural apple sauce
1/2 C maple syrup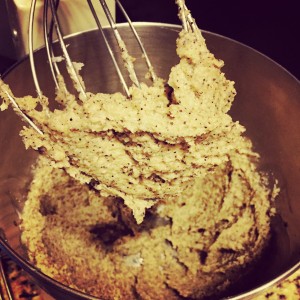 Preheat the oven to 350 degrees.
In a mixer, mix the almond flour, coconut sugar, baking soda,  and cinnamon until smooth.
Then, add in the vanilla extract, eggs, apple sauce and maple syrup until everything is well combined.
Separate the batter in half into two bowls.
In one bowl, fold in the 1/4 C of chai spices.
In the original bowl with the second half of the batter, fold in the unsweetened cocoa powder.
Pour into the muffin tin either layer the batters or pour one into the bottom of each muffin and swirl the other flavor on top.
Then bake for 25-30 minutes, until a toothpick comes out clean. Cool and enjoy!