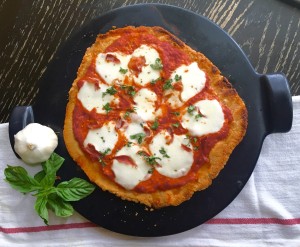 One food I found particularly difficult to give up when I began my journey on a paleo diet was pizza. I didn't grow up eating much of it, but while living in New York I developed a love for thin crust pizza. In an effort to fill my pizza craving, one Saturday I played around with a pizza crust recipe and I think this crispy substitute will fill your craving too.
Recipe:
1 C Arrowroot Flour
1/3 C Coconut Flour
1/2 C Olive Oil
1/2 C Warm Water
1/2 Tsp Sea Salt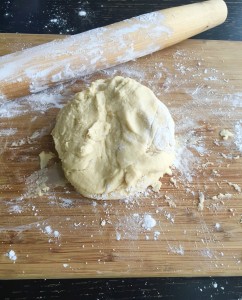 Preheat the oven to 450 degrees.
In a mixer fitted with a paddle attachment add the arrowroot flour, coconut flour and salt and start the mixer on low.
Slowly add in the olive oil and water and mix until everything is fully incorporated and the mixture is a sticky dough.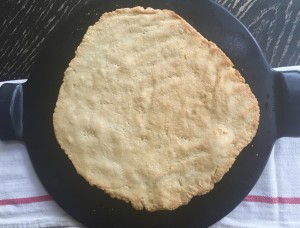 Turn the dough out onto a well floured board and roll out until dough is about a 1/4 inch tall.
Place on a parchment covered cookie sheet (or pizza stone if you have one) and place in the oven for 10-12 minutes.
Remove crust from oven and layer on your favorite pizza toppings!
For this pizza I put a thin layer of tomato sauce, sliced fresh mozzarella cheese and prosciutto and put back in the oven for 5-7 minutes until the cheese started to melt. Then I sliced some fresh basil and sprinkled on top.